online course
Orofacial Motricity:
The fundamentals of clinical practice
Orofacial Motricity is one of the most important areas of speech and language therapy and has greatly developed in recent years.Many health conditions demand assessment and intervention in this specific area.
To do so, the Speech and Language Therapist must understand the fundamentals of Orofacial Motricity once this knowledge impacts the complex process of assessment and intervention and is necessary for the needed clinical reasoning.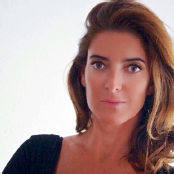 Speech Therapy Expert
Mariana Ferreiro
More than 25 years of International Experience
Entering the Webinar
After registering, you will receive the access link to the session up to two hours before the event. See you soon!
Held on March 10th 2023
Watch or re-watch this free webinar with Speech and Language Therapist Mariana Ferreiro, a world-renowned expert on orofacial motricity. The webinar was held on March 10, 2023, with over 400 people registered from more than 20 countries. Senior Speech and Language Therapist Elsa Soares, Head of the SpeechCare Center in Abu Dhabi, moderated the event, undertaking live interpretation from Portuguese to English.